About Cook & Hayden Vision Care Center
Your vision is our passion.
Since 1975, Cook & Hayden Vision Care Center has served as a dedicated and caring provider of quality vision services to Brighton and the surrounding communities.
As a patient, you can expect friendly and attentive care from our experienced team of eye care professionals. We leverage advanced diagnostic technology to provide modern eye care services, including comprehensive eye exams, vision correction, and more.
In addition to our eye care services, our optical department features a varied selection of designer frames and precision lenses from top brands. With guidance from our knowledgeable staff, you'll find the look you want and the features you need.
Schedule an appointment with an experienced eye care provider at our Brighton optometrist office and give your vision the level of care and attention it deserves.
---

People in communities all over the world suffer from unnecessary blindness or vision impairment simply because they don't have access to comprehensive eye exams and eyeglasses. With the support of the optometry industry, optometry professionals, patients and donors, Optometry Giving Sight funds programs to deliver desperately needed vision care, train local eye care professionals, and develop sustainable infrastructure in developing countries. To learn more about this organization and how you can contribute, please visit the link provided.
---

Healthy eyes and good vision play a pivotal role in how infants and children grow and learn. Vision problems in infants can cause developmental delays, which is why it's so important to detect conditions early. InfantSEE® is a public health program designed to ensure that eye and vision care becomes an essential part of infant wellness. Under this program, participating doctors of optometry provide a comprehensive infant eye assessment between the ages of 6 and 12 months, free of charge regardless of family income or access to insurance coverage. Visit the link or contact us to learn more!
---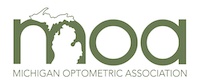 The Michigan Optometric Association (MOA) has been serving local optometrists and their patients for more than a century. On the MOA website, you will find resources for things like social activities, advocacy efforts, continuing education events, volunteer opportunities, member benefits and more. Cook and Hayden Vision Care is proud to be a member of the MOA, serving the eye care needs of Michiganders.
---

The American Optometric Association is the leading authority on quality care and an advocate for our nation's health, representing more than 44,000 doctors of optometry (O.D.), optometric professionals and optometry students. The AOA promotes and supports doctors of optometry through advocacy, professional development, practice management tools and more. Visit the AOA website to learn more about this great organization.
---

The American Academy of Optometry is committed to promoting the art and science of vision care through lifelong learning. Cook and Hayden Vision Care Center is proud to be a Fellow of the American Academy of Optometry (FAAO), a title signifying that rigorous qualifications have been met. All members of the Academy, whether or not they see patients, are dedicated to the highest standards of optometric practice through clinical care, education or research. To learn more, visit the link.
---

Paragon Corneal Refractive Therapy® (CRT) is a special type of contact lens that is designed to temporarily reshape the cornea while you sleep. CRT is an FDA approved vision correction alternative for patients seeking freedom from wearing glasses and contact lenses during the day. Cook and Hayden Vision Care is proud to be certified in Paragon CRT contact lens fittings and prescriptions. Visit the link to learn more.
---
More than 40% of Americans suffer from myopia – a number that's increasing at an alarming rate, particularly among school-age children. In fact, 81% of Eye Care Practitioners (ECPs) agree that myopia is one of the biggest problems impacting children's eyesight today. MiSight 1-day contact lenses are the first and only FDA approved product for slowing the progression of myopia in children. At Cook and Hayden Vision Care, we are proud to be a certified provider of this innovative product. Visit the link to learn more.
---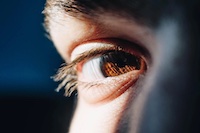 OCULAR NUTRITION CERTIFICATION
As a complex organ, our eyes have unique fuel and nutritional requirements in order to stay healthy and function at their best. For a patient whose diet is not as complete as it should be, or someone at a higher risks of disease, certain dietary supplements have been shown to be beneficial over time. At Cook and Hayden Vision Care, we take a holistic approach to helping our patients achieve optimal wellness. For more information on our ocular nutrition services, please get in touch!
---